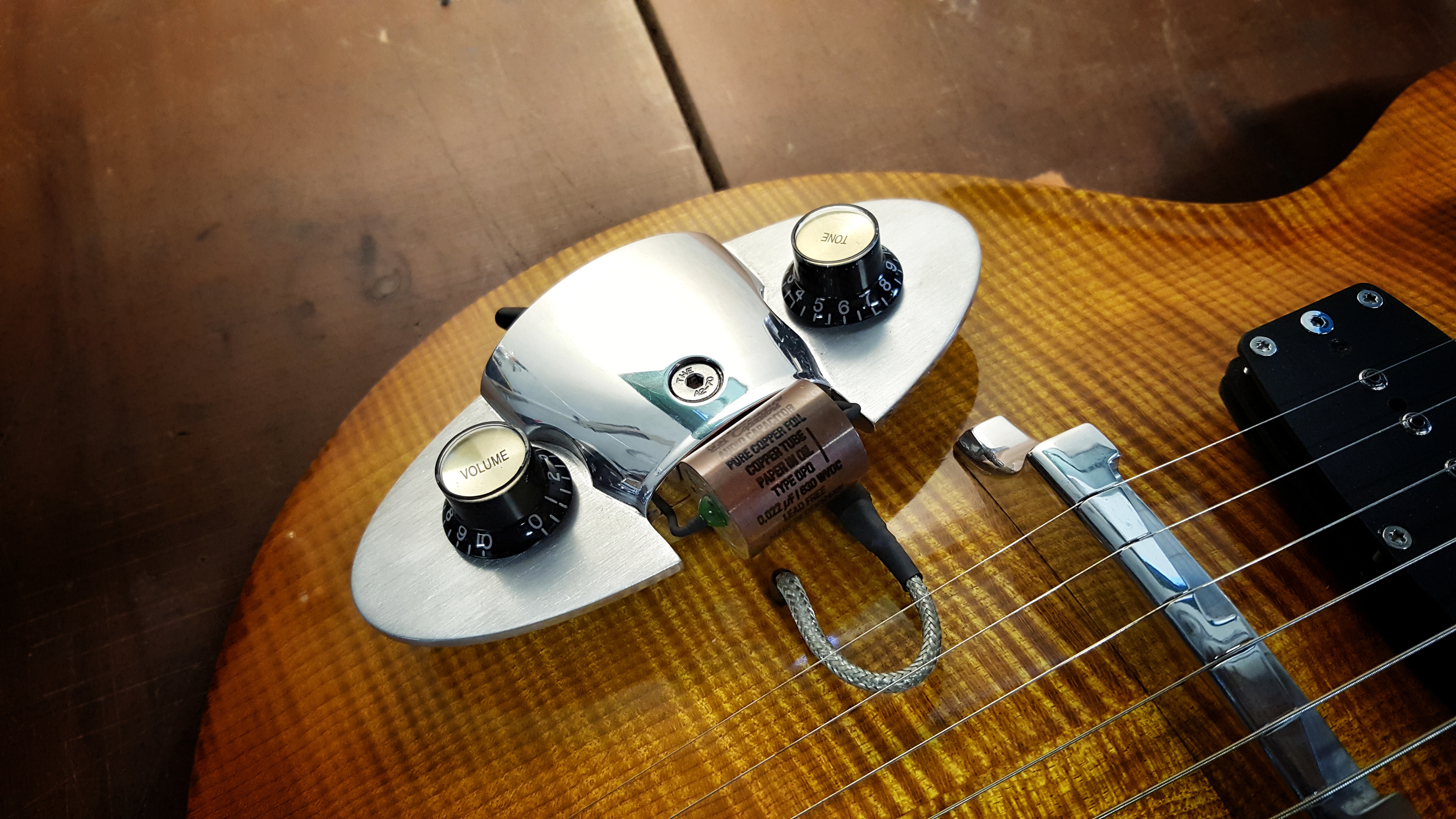 Pickups
I make all the pickups. I made single coils and humbuckers too. I have not a stock of pickups because they are made only when all the "acoustic parts" are defined and completed. They don't fit standard pickups' dimensions because they are custom made and I don't make any replica. You can chisel your sound changing number of turns, wide/height ratio, magnets, copper wire insulation and the waxing system.
Components
I only use first grade components. I mean military grade and hi end audio components. "Good quality" is not enough .
Wiring
In the standard configuration I keep it simple: one volume, one tone and 3 way switch.
I prefer the old school: volume and tone are wired as old '50 les paul. It is a little bit different compared with modern wiring. I prefer not to use treble mods on the volume pot. This scheme reacts in a different way than modern wiring with volume and tone pots that interact each other. To me, this scheme sounds more "organic", less artificial. But everything is custom made so…you are the boss.
Modular
I love the concept that electronics are conceived as a modular element of the guitar. This is a wonderful design from the ergonomic and for fixing any trouble .