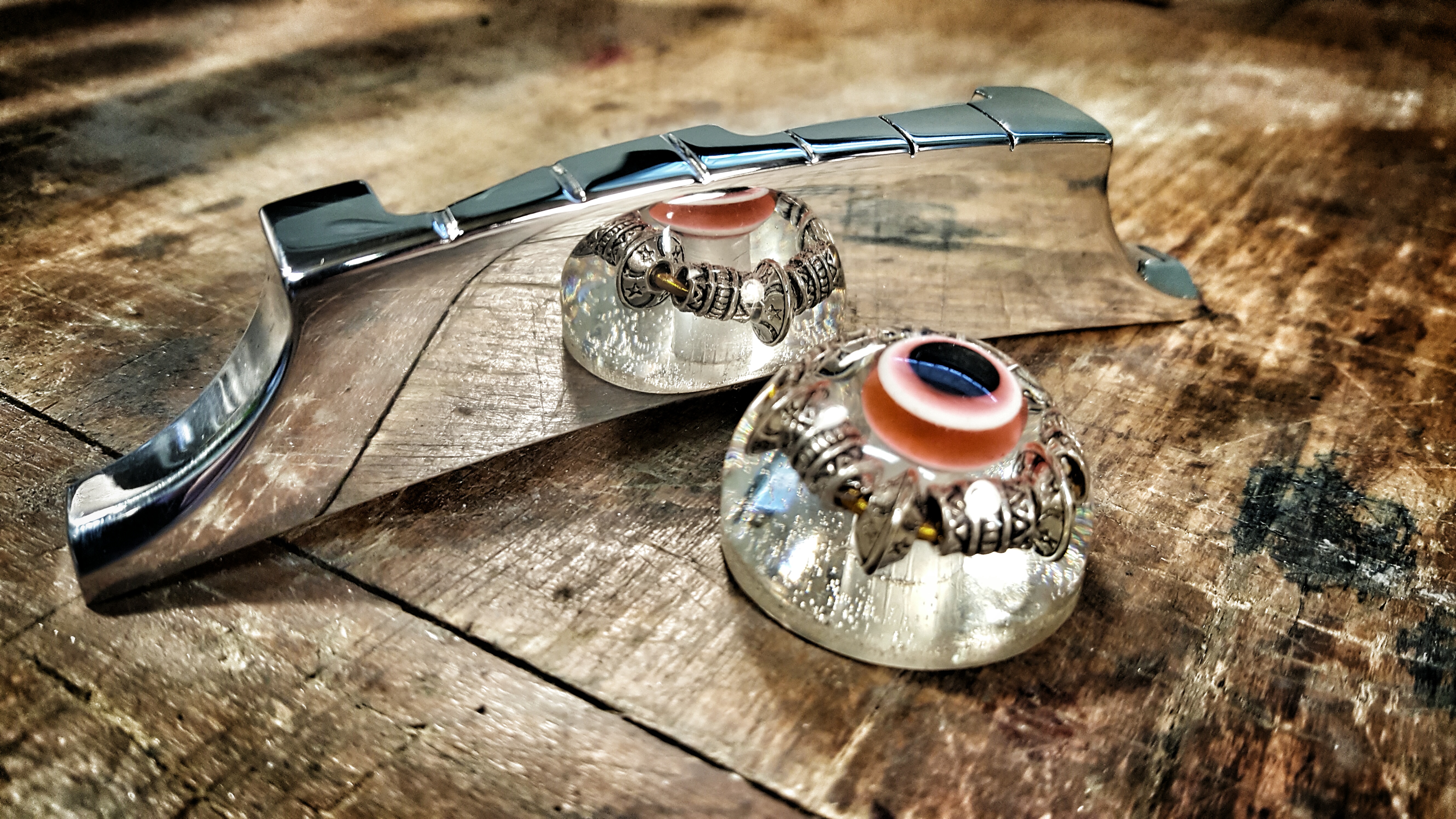 Like an archtop
The bridge is the only thing that touch the body. Like the old archtop guitars

Importance of material
For me bridge is one of the most underrated part of the guitar. Everybody talks about nut material and bridge is often neglected. Its importance is fundamental because it is always on the run, never bypassed…
You can change your instrument by changing bridge material and structure. Standard material is aluminum, but you can choose between other metals (brass, steel, …) or wood (ebony, pauferro, rosewood, …). For this project I prefer to have the bridge as a single piece element, without any stud, screw or saddle, to maximize sound transmission and string response.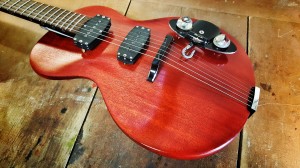 Zero fret
I love this solution. The sound of the fretted strings is the same of the open ones. that's all.