Pickups are very simple objects: some metal, copper wire and magnets. Here you have a picture of the parts I make to craft my own single coil model. When I designed my own guitar I decided to design pickups, too. So I was free to experiment different coil shape and dimensions without concerning to standard pocket holes: I had to focus only on the sonic result. It has a P90's structure, but not having limitation in designing it, it has different coil dimensions and different slugs. I like to combine different copper wire – usually Heavy Formvar, Plain Enamel, Polysol – with various magnets – mainly A2, A4, A5, ceramic – (they can be different in the same pickups, too). It is my burden. You have to think about the sound you want.
But it is very interesting to understand how they interact each other and how materials affect the behaviour of the pickup.
Every single pickup is made after hearing how the guitar sounds acoustically.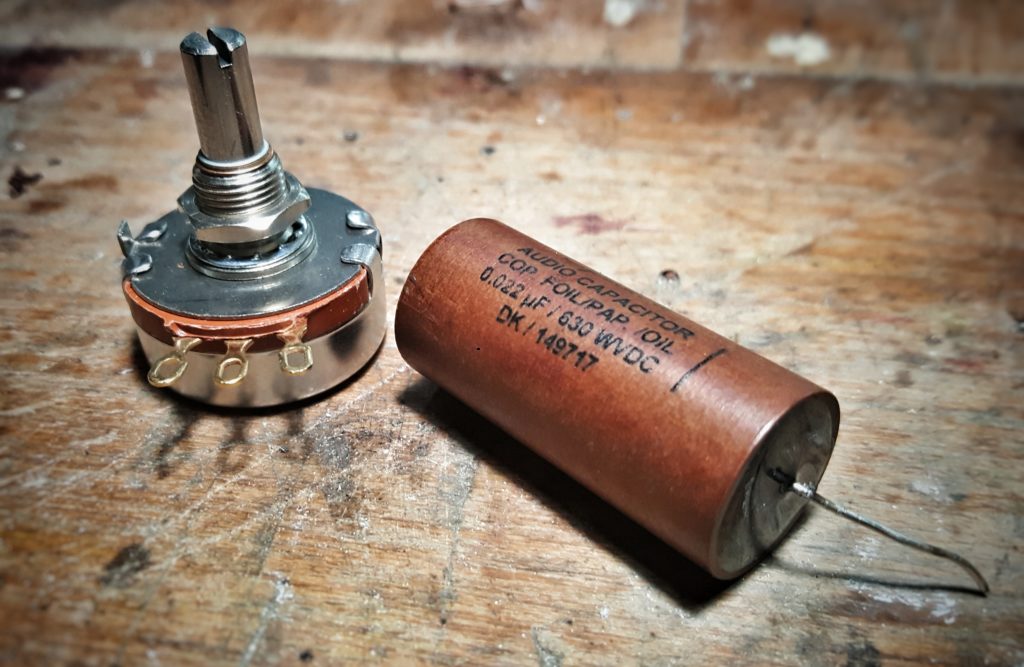 I choose different capacitors for each guitar. The whole circuit has to be perfectly tuned to the sound you want to obtain. I use only the best capacitors, potentiometers, switches and wire, materials that usually you can find only in hi-end circuits.